SH35/ SH55 SCARA are designed for ceiling mounted use and can save your valuable floor space. SH35/ SH55 have superior movement speed, applicable to the precise assembly and high-speed transportation of electronic parts and other small components. The precision reaches one quarter to one eighth of hair width, which is +/-0.01mm and 0.015mm. APE Technology Co., Ltd. used high performance servo motor, self-developed motion control system and lightweight arm body design to achieve a maximum cycle time of 0.35s.(rated cycle time 0.55s)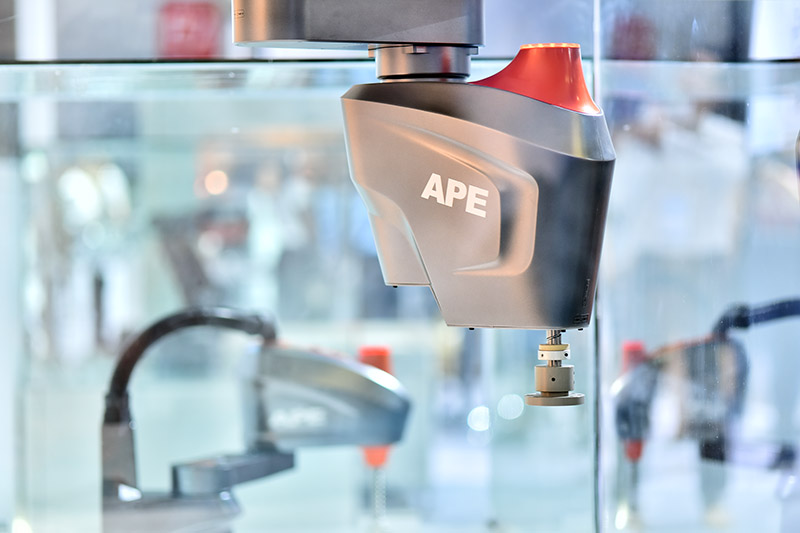 SH35/ SH55 come with 350mm and 550mm arm length. No floor space is needed because of the suspended ceiling design. SH35/ SH55 can carry out 360 degree motion movement. Compare to table top SCARA with the same work space, the required arm length is shorter. Therefore, the production line can be more compact. Save more spaces and raise the production efficiency for the customer.
SH35/ SH55 come with high-strength and scalable aluminum extrusion arm and customizations are available. The specially designed wear-resisting bushing, realize all built-in customer pipelines and support online rapid maintenance and replacement.